The slackPro! ratRelease



A stunningly simple, light and minimalistic de-tensioning and PRE-tensioning system for ratchet rigged slacklines.

It hardly takes up more space and weight than a standard load sling and its so safe and easy to use, you'll wonder why you had to do without before.

De-tensioning alone would be enough worth the money, but atop of that this system is also an amazing PRE-tensioning system. It gives you the ability to pretension slacklines up to 60m to a whopping 300kg (one person alone!) with the sole power of the ratRelease system! This will save you a lot of space on the ratchet spindle!

Available as upgrade system, kit with ratchet or included in any of our slackline sets in two different lengths with 6m and 9m strap (for 20-40m and 40-60m slacklines).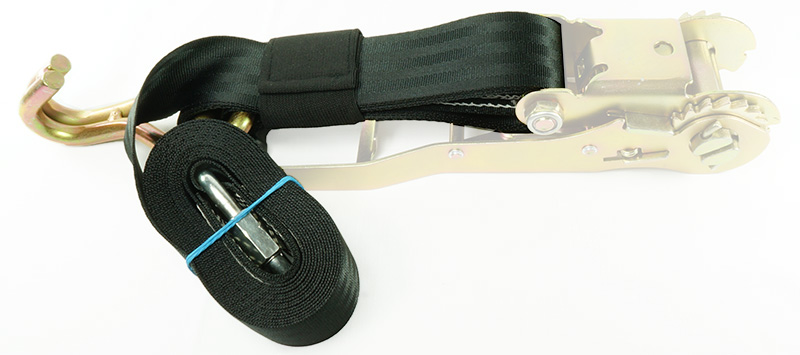 Specs:
- Measure of release strap: 48mm wide, 6m or 9m long
- Release distance: 40-60 or 60-90cm
- Recommended for Slackline length: 20-40 or 40-60m
- Breaking strength of hook: 50kN
- Breaking strength of entire wrapped system: 50kN
- Slipping threshold of wrapped strap (5 coils): 15-20kN
- Allowable slackline working load: 10kN
- Allowable peak load (i.e. when jumping): 15kN
- Total weight: 1000g