Warnings and Dangers while using the slackBuck
Attention: Danger of Fracture when the line is 'back-threaded' in the slackBuck
The loose end of the line should under no circumstances be threaded through the slackBuck as in the picture below. This is an example of 'back--threading' and when the line has over 10kN tension, this puts a large amount of torque on the bars of the slackBuck, for which they were not designed. This torque can cause the slackBuck to break.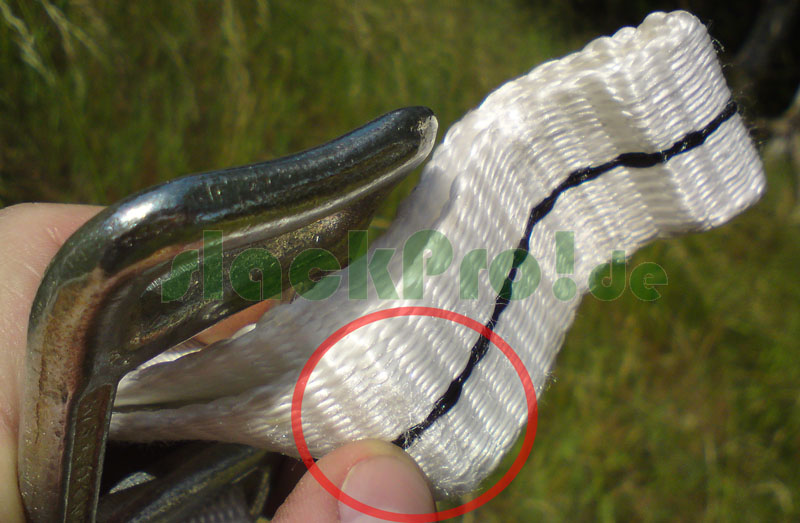 | | |
| --- | --- |
| Zoom | Damage of the Slackline by the buckling slackBuck after a load of 15kN with " back-threading" Drawing one . |
Breaking danger of 'rotating' slackBuck!
From the so-called "rotating" of the slackBuck, that is, through release and tensioning, attaching the slackBuck that is "back-threaded" to an anchorpoint can cause it to break in the middle! It is not allowed to use the slackBuck as shown below over 10kN!